How to Develop a Routine to Stop Wasting Time

A post from our Time Management blog
Written by Ashley Andrews
Does this sound familiar? On too many days, you feel like you're playing catch-up all day - you start on one task, only to decide that something else is more important, so you switch to working on that instead. You may decide to make an early start, but the story is the same. By the time you leave work, you're exhausted - but you feel like you haven't really accomplished much.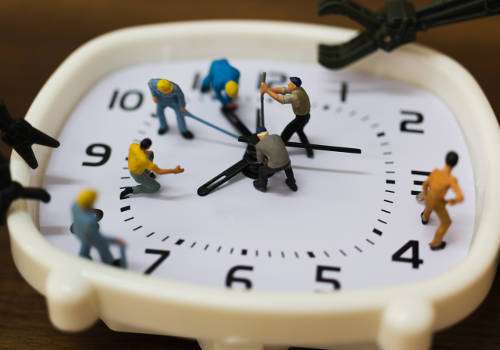 Stressful, right? But if you're nodding guiltily along, then you're one of the millions of people who struggle to manage their time successfully. It's a really common problem – if you're in any doubt, try our free
time management test
and find out just how organized and in control you really are!
The good news is, you can turn this around. You can take back control of your time and hit the super-charge button on your productivity!
We have online courses with full 12-months' access.
RRP from $109 – limited time offer just $12
We have compiled a list of some of the most successful time management strategies that can help you to excel in both your work and personal life. Now you just have to learn how to implement them.
Learn how to prioritise
Are there days when you spend the majority of your time putting out fires and fixing crises? Do you finish the day exhausted, filled with anxiety and feeling like you didn't actually accomplish anything?
If you related to the questions above, there is a good chance that you are making a common mistake and you are confusing urgent tasks with important ones.
So, what's the difference?
An urgent task requires your attention as soon as possible, and these are often the ones that see us panicking and trying to cram as many projects into your day as possible.
On the other hand, important tasks are those that relate to the long term and overall success of your business. Quite often though, these tasks are known about some time in advance, and so don't become urgent unless you leave them for too long.
However, occasionally an important task does have an approaching deadline, and a failure to manage your time effectively in the lead up can end in stress and last minute panic.
Knowing the difference between the two can help you to much better plan your time and do your job in a much more efficient way.
Deal with time robbers
Time robbers are little things that steal your time. You may be at work for seven working hours, but if you add up the time spent at the water cooler talking to colleagues etc, how much of that seven hours is actually work related?
There are two main types of time robbers, those that are self-inflicted, and those caused by others.
You need to know how to recognise them, and how to deal with the two types in different ways.
Learn how to plan properly
Planning is one of the most important skills that anyone can master, and yet so few people actually know how to do it in an efficient and effective way.
The major cause of this is that many of us do not know the difference between planning and scheduling.
Simply put, planning is what you do and how you do it, and scheduling is all about when to do it and who will actually be doing the job (you may choose to delegate it).
You need to understand what each means, and learn how to perform the planning properly, as you generally need to plan before you schedule.
The 4 Ds
Sometimes the best way to plan your time is to rely on time honoured acronyms and catchy phrases. The 4 Ds of time management is essential. Do. Dump. Delay. Delegate.
Mastering each of these four takes time, but when you focus on implementing the 4 Ds you can increase your efficiency and get your work done with much less stress.
Delegate effectively
One of the most important – and difficult – business principles to master is smart delegation. While we all feel that we would complete a task to the highest of standards, when we are stretched thin this is not always the case.
It is often a lot more efficient and sensible to delegate any and all tasks (or parts of tasks) to staff that can take them on. Learning how to do this is not always easy, but once you have done so you will have a lot more time on your hands with which you can work on what really matters.
You need to be able to delegate, yet keep control, and there are steps to achieving this end successfully. So you need to know those steps, as well as the different levels of delegation that exist.
Set SMART goals
We all want to be smarter, and sometimes the best way to level up is to use SMART goal setting techniques. SMART is an acronym that has stood the test of time, and is employed by many people. If it's helping them, it will certainly help you.
Batching
The concept of time batching can help you to take advantage of your highest levels of concentration and efficiency by grouping similar activities together, and then doing them at the same time.
This is a classic time management productivity trick that lets you improve your focus, increase your efficacy, and work to your highest potential.
The STING Method
Like the SMART technique detailed above, the STING method is another multi-step process that calls on you to assess each aspect of a project from a series of perspectives.
By running your project through this set of criteria you can look at them from an objective perspective and use a granular approach to your planning processes.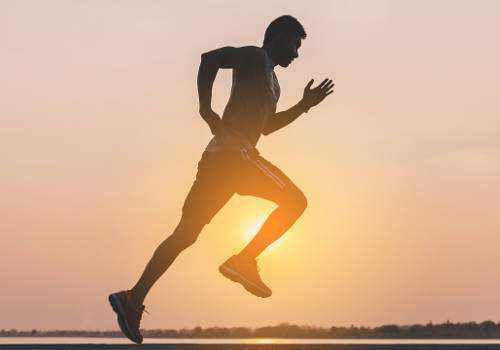 Lifestyle changes
While you might take this step for granted, it should always be mentioned that certain lifestyle changes can have a big impact on your time management abilities. Ensure that you get enough sleep, exercise regularly, eat a well balanced diet, and practice mindfulness. By taking care of your mind and body you will improve your efficiency in all aspects of your life, both business and personal.
Take a course to learn time management skills
Managing your time effectively doesn't always come naturally. As with any skill, taking a course can be the most efficient way to learn something new. Enrolling in a time management course is a smart decision that will help you to learn how to excel at all the tips listed above. A small initial investment of your time for the course can end up saving you heaps of time in the future as you learn how to more effectively manage your workload.
Now, I mentioned that free test to see how you fair in regards to managing your time. Here's that
link
again.
We have online courses with full 12-months' access.
RRP from $109 – limited time offer just $12