A post from our IT and Security blog

Written by Ronnie Peterson

This article has got your back!


SSL is a small yet important acronym every website owner should know about. But if you are a website owner who doesn't know what an SSL certificate is, don't worry. Here, we provide all the foundational details you need to know. So, let's start.
What is an SSL Certificate and How Does It Work?
The concept of SSL certificates was coined and developed by Netscape Communications in 1994. SSL stands for Secure Socket Layer. It is a transparent protocol that establishes secure internet connections without necessarily requiring end-user involvement. Through encryption, the certificate can protect data formats vulnerable to snooping and other sensitive information, such as credit card information.



But how does the SSL ensure data security? At the heart of the certificate is asymmetric (or public-key) encryption. This encryption requires communicating parties (web servers and browsers) to generate private and public key pairs. Think of encryption as a lock on a door. Ideally, anyone can walk to the door, see the lock and even attempt to open it with their key. However, only the correct decryption key can open the lock. In our door and lock analogy, the locks are the public keys since they are visible and available for public view. Private keys are (the rightful keys in our analogy) used to decrypt and read encrypted data.





On top of their encryption aspect, the certificates have one more significant element: the certificate authority. A certificate authority (or CA in abbreviation) are specialized bodies that issue the certs and verify the authenticity of those requesting them.




The

Benefits of SSL
SSL does more than just encryption. Here are some benefits of having it on your website.
Security
The primary purpose of the SSL protocol is to offer end-to-end internet encryption so that intended recipients can only read data and information. With so many data breaches occurring each day, website owners need these certificates to shield their data and internet resources from security breaches. You may be alarmed to learn that during Q3 of 2022, data breaches exposed approximately 15 million data records worldwide.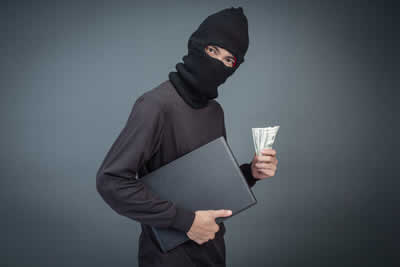 Because the SSL encrypts data, attackers can't access, read, or decipher it. In essence, encryption means that raw text data is converted into complex, random ciphertexts that even not the most sophisticated software can read and understand.
Search Engine Optimization
Almost every website owner's goal is to have their website rank high on Google's results pages. However, attaining visibility in search engines can be difficult because search engines have set the bar high. Achieving the most beneficial search engine rankings will need huge investments, which might be impossible for newcomers operating on a tight budget. But there is a cost-effective way to achieve rankings in search engines - through HTTPS.
Google values HTTPS websites more than HTTP websites. They made this clear in 2015 when they introduced HTTPS as one of their ranking factors. In an announcement by Google, they said, "We're adjusting our indexing system to look for more HTTPS pages. Specifically, we'll start crawling HTTPS equivalents of HTTP pages, even when the former are not linked to from any page." In other words, a website with an SSL certificate can outrank similar websites without SSL.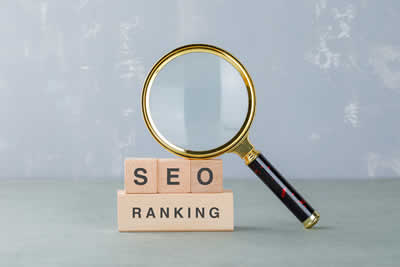 Affirm Your Brand's Identity and Improve Customer Trust
Authenticating a genuine website is the second primary task of an SSL. Before a certificate authority issues an SSL, it must verify your authenticity. The nature of verification will vary depending on the kind of SSL you request. The CA will embed your organization's details in the certificate. Savvy website users can then look at the certificate information to ensure the organization's details on the certificate match the website information they are browsing.
Satisfy PCI/DSS Requirements
Any website that accepts payments must comply with PCI/DSS requirements. Installing an SSL certificate on your website is one of the twelve primary requirements for PCI compliance enacted by the payment card industry.
Types of SSL Certificates
Different SSL certificates serve the same purpose but are suitable for different scenarios. They can be categorized based on the validation level and variations.


Types Based on Validation Levels
Domain Validation (DV) 
DV SSL provides the quickest, easiest, and most cost-effective way to initiate HTTPS encryption on their websites. All a website owner needs to do to receive the certificate is to prove domain ownership. For this reason, DV certificates can be issued within minutes.
Organization Validation (OV) 
OV certificates are a notch higher than DV certificates. The Certificate Authority authenticates the business identity and legitimacy before issuing the certificate. The validation process is slightly more vigorous than DV, so OV certificates can only be issued to organizations, not individuals. For this reason, OV certificates are suitable for public-facing websites.
Extended Validation (EV) Certificates
EV certificates provide the highest level of trust. They are ideal for eCommerce websites or websites that collect sensitive user data and perform online transactions. To receive an EV certificate, the company must meet the requirements of OV certificates and go through a more rigorous validation process overseen by a human specialist. Because of the stringent validation, EV certificates take the longest to be issued.
Types Based on Variation
SSL certificates also are categorized based on the domains and subdomains they cover. 
Single-domain certificates
Single-domain is what their name suggests. They only cover one domain. So if a website owner has four domains, they must get four single-domain certificates.
Wildcard SSL certificates
Wildcard SSL certificates
 are among the most cost-effective and versatile certificates on the market. They cover the primary domain and all its subdomains.
Multi-domain SSL Certificatss
Also called Subject Alternative Name (SAN) certificates, multi-domain certificates cover multiple domains under a single certificate. It allows securing of up to 250 domains during its life cycle.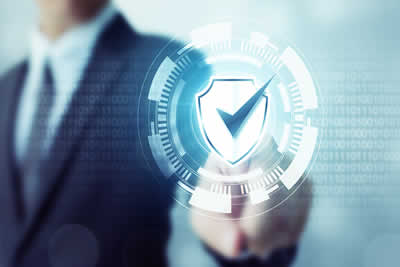 Conclusion
You need proper cyber security to survive in the modern age where data breaches and relentless hackers are out for anything and everything. To have this, your site should have an SSL. 
We hope we have provided all the information you need to decide on the SSL certificate that's right for you.