Are You A Good Coach? A post from our Training & Coaching blog
Coaches Need To Be Coached This is the first – and without a doubt the most important point – that needs to be made. In many cases, employees with no prior experience of teaching find themselves being asked to mentor other team members. For such individuals it's difficult to know where to begin, as they've not received the specialist training needed to help them coach others effectively. This means the recipients of their guidance are unlikely to show improvement in the developmental areas deemed to need strengthening.

People who might find themselves in this predicament are team leaders, supervisors or experienced members of teams who are extremely knowledgeable in their area and able to build a good rapport with others.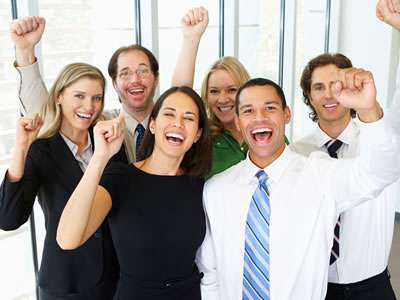 Either way, whether you're an aspiring coach – or someone already performing this role within a company or organization – you'll need guidance to help you perform this role well.
Am I Being Successful?
This might sound like an obvious point to make, but a
coach needs to be self-critical
, demanding the same high standards of themselves as they do of others. This links in to the importance of defining a strategy that will help you to achieve measurable objectives.
What do you want the members of your team to achieve?
How are you going to help them get there? Are your aims universal or do they need to be tailored specifically to individuals? Planning what you want to get from your coaching sessions means you can re-visit this checklist later to ensure you've succeeded in your aims.
No Two People Are The Same
Putting in place a cogent framework that ensures you meet your coaching objectives is extremely important. But you must exercise a flexible attitude when putting this plan in to practice. Remember that the people you're helping will work at different speeds, think in different ways, and most probably have different responsibilities. A 'one-size-fits-all' approach – whilst making the physical delivery of the coaching session easier – won't help you get the best results from participants (and may in fact serve to confuse or, in a worst case scenario, alienate them).
Communicating With Your Team
As mentioned, people with no previous training experience are often asked to
perform the role of coach
for people falling within the remit of their care. You will no doubt have been chosen because of your wealth of knowledge and experience – and may already even have the requisite skills to put together a coaching strategy without guidance. But do you know how to read body language?
Do you know how to control a roomful of people all trying to speak at once?
Can you take what someone has said, and feedback your understanding of what they've said in a manner that's critical but encouraging? These skills are just as important as the administrative abilities you'll need to make your role as
coach
successful.
Making Things Better
By learning the skills you need to be a coach, you'll be able to directly contribute to the success of your company or organization. As the abilities of your team members grow, their productivity will improve in tandem and this will have a tangible effect on their output and other factors like profit.
If you are already coaching, or have been asked to, and have any comments to add, or questions to ask, please go ahead. We welcome any feedback and interaction.
For more information about management skills training courses, click here.