Ways of Training Your Staff
Companies today have several different options for developing their workforce. Some of them offer paid leave so that employees can attend training courses, others organize weekend workshops. Shadowing staff members, mentoring by line managers, and networking are other popular ways companies use to train their staff.
One of the most common options, however, is offering in-house or external training. Some companies have even developed in-house training programs that are taught by their own staff. After all, it makes sense to use trainers who already understand the organization, its culture and employees, right?
Unfortunately, however, it's not as simple as that. While these trainers may have the technical skills needed, can they actually teach?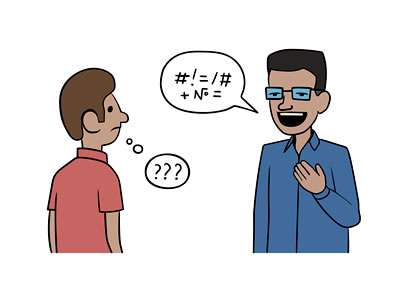 Why is Train the Trainer Training Needed for an Organization?
During a Train the Trainer course, in-house trainers are taught how to deliver courses and workshops. Taken by more experienced instructors, these courses cover everything from course design to better interpersonal skills. The range is endless.
They are also taught how to build a training session or workshop. An internal staff member that has been selected to deliver internal training may know the subject thoroughly, but has that person ever been shown how to build a session in a way that will get the best results? If they're going to be giving handouts or manuals to each trainee, have they ever been shown how to structure the layout and content of the manual?
In situations where training has not occurred, it is likely that no matter how well the new trainer knows the content of what they are about to train, the actual sessions and handouts do not achieve as much as they could if these trainers had an idea of where they wanted to lead things in the first place.
Each session becomes more meaningful, and have more of an impact, with less time lost due to covering unnecessary bits.
Using this approach, companies can quickly build up a team of instructors, and training initiatives can be completed much faster.
The pyramid effect of the Train the Trainer model also means more people can be trained in much less time, and at a lower upfront cost. But that's not all, other benefits include:
Permanent Skills Transfer
With most training courses, there is little or no follow-up carried out after the initial training. Unfortunately, this means that any improvements on the employees' part don't tend to last long. With no plan in place to support and encourage these new skills and habits, delegates soon revert back to the old ways of doing things. This nullifies the whole point of training in the first place.
By investing in a The Train the Trainer course, you ensure there is always a competent in-house trainer available to follow up with the delegate until the new skills become a habit.
If you'd like to learn more about leadership & management why not take a look at how we can help?
Upgrade your management skills with our online courses.
RRP from $0 – limited time offer just $0.00
Improved Employee Retention
An in-house trainer is taught (among other things) how to be more adaptable and creative, shown how to increase the transfer of knowledge, and how to make boring topics fun. Learning these skills will lead to a boost in employee morale, which often helps to reduce high employee turnover. Not to mention that training employees in areas that can help with their contribution to the company also works wonders for their self-esteem.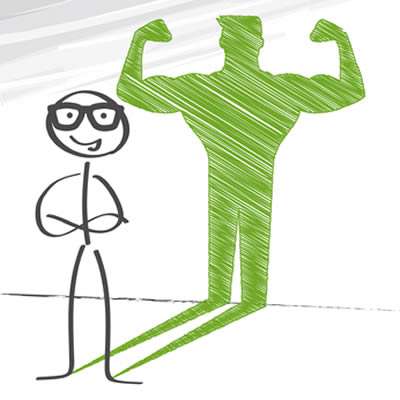 Avoid Workplace Downtime
Imagine if a business identified an issue that their entire workforce needed training on. Would the business shut down while staff were getting trained? Very few businesses can afford that much downtime.
Having an internal trainer means your staff have their own personal trainer who can hold sessions in the workplace. By tailoring training around existing staff rotas, any potential business disruption is avoided, and where its impossible to avoid entirely, it's minimised.
Reduce Training Associated Costs
In-house training done by organizations that have sufficient training requirements to require a full time trainer save substantially on the costs of training. If utilising an outside training company, often 4-5 days of training per month will cost the same or more than the salary of a full time trainer. Anything more than 5 days of training per month and the organization saves an ever increasing amount.
In-house training also means that  associated travel costs, hotel bookings or parking fees can be reduced, if not eliminated entirely. In-house training is generally run at a staff location more often that it is run at an outside location, so you often do not have to incur the expenses of people getting there, or staying there.
Offer Highly Targeted Training
An in-house trainer (or team of trainers) understands the organizational culture, the company's products and its customers' needs. This allows them to create training programs that will resonate with their staff.
Being a part of the business, they also have a wide range of internal case studies and company examples to pull from. This will make it far easier for an internal delegate to identify a situation in which they are familiar, and are more likely to implement what they have been trained. Thus, the organization is actually more likely to achieve the stated goal of the training than if they used an outside company.
Become an Employer of Choice
Businesses themselves enjoy the ripple effect of offering learning opportunities. They empower their staff and create a great working environment; this positive employment brand can become a unique selling point for the company; meaning the business can attract and retain the best talent. If you think that's a trivial benefit, consider this: a PwC report showed that 65% of millennials consider the availability of training opportunities before even considering a job offer.
No matter how you look at it, the benefits of training outweighs its cost. With Train the Trainer courses, businesses can create and retain a team of industry-savvy, focused trainers to help boost staff productivity.
If you'd like to learn more about leadership & management why not take a look at how we can help?
Upgrade your management skills with our online courses.
RRP from $0 – limited time offer just $0.00