How Training Can Be Your Lifeline to Coping With Pressure A post from our Training & Coaching blog What is work like for you?

Hopefully, lots of job satisfaction, variety and a good working atmosphere.  But as the business world gets more competitive (and we know things have been going this way since long before the recession) we are all under increasing pressure to do more with less.

Whether it's the work you need to do, or the time you have to do it in, or the physical resources you have available, the pattern is the same.  Markets are tough, prices are under pressure, so we all need to become more efficient.  Don't blame your manager, or your board of directors, for passing instructions down: it's a fact of life that we live in a fast-paced world where productivity needs to rise. A price we all have to pay.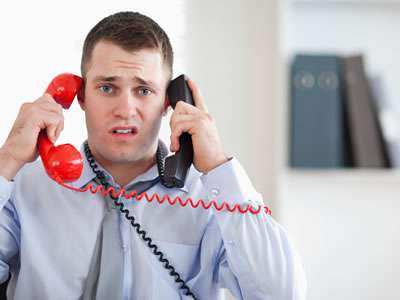 If you are an ambitious and career-minded person, you will inevitably put yourself under more pressure, thereby exacerbating the problem.
Yet a major part of the solution is often very simple, and involves minimal expense.  And of course it involves training.  Whether you are upgrading skills to
cope with more work
or additional responsibilities, teaching people how to manage their workload (or themselves) more easily, or enabling them to improve the quality of what they do, you are improving productivity, and therefore lowering costs.  Not to mention the effect you will have in improving morale, job satisfaction and staff retention.
Look at the number of courses we offer: can you honestly say that there is anyone in your company who wouldn't benefit from just one of them? You can probably think of a few for everyone.
What are the returns? The cost of attending a public class starts at just a couple of hundred pounds, and from this, every delegate gets skills that last a lifetime. (If you organize a group class, which can be at your offices, the cost per delegate is much less still.)  Think of the difference it makes for someone who learns how to deal with angry customers on our Exceptional Customer Service course. Or the overworked office assistant who learns how to say "no" at our Assertiveness course, and then goes on to our Time Management course -- it will change their life. How much benefit will accrue from the Salesperson who learns how to close more business (and a great deal more besides)... and at supervisory and management levels, the difference is greater still.  We'll stop here: you get the point.
If you're not sure, just book a one-off public class. Identify a problem which you would dearly like to solve (we all have them) - whether it's for yourself, a colleague, or if you're a manager, one of your team. Book on the class, and if you want even better value, book a second delegate (sometimes it's free). After the course, review what has been learned. Then put it to use and remember: this lasts for ever, with no follow-up (or further expense) needed. And after a while, when the benefits are being demonstrated, think to yourself who else would gain (don't get greedy: spread it around). You probably already know you should do more than you do.
If you want help, either as an individual or with your department's, or company's, needs then we are here, with our years of experience and our dedicated resources, to make sure you get the best from your investment.
Staff training is an absolute necessity for any modern company. It is our passion because we see the effects it has: the way it yields huge returns and makes working live more controllable -- from every angle.  If you have problems with getting the budget, refer your decision maker to this article.
Take a minute or two to look at our
Quick Course Finder
.  And then start the process by which you will transform the way you, your colleagues - even your company - work.
Let us know what you think by posting your comments below.