How Good Time Management Can Improve Your Relationships

A post from our Time Management blog
Written by Ronnie Peterson
Poor time management is something we should all avoid like the plague.
When you're not managing time effectively, you're not only wasting excess energy to rush and complete tasks, but also spending too much time procrastinating, wondering what you should do next, just to 'win back' some of the time you've wasted.
Not only that, but poor time management can lead to a number of other issues such as low energy levels, impatience, poor performance at work and poorly defined goals not just at work, but also in life.
However, one of the biggest impacts bad time management can have is on your personal relationships. And those relationships can suffer tremendously – you're constantly letting people down, inadvertently hurting them and seeing them lose faith in you. When was the last time you showed up late to pick your kids up from school? Or not coming home at 6 in the evening like you said you would, to take your spouse out to dinner?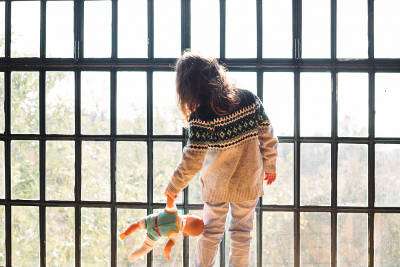 Putting it simply, poor time management can have devastating life-long consequences, not just for yourself, but especially the ones that are close to you.
The Connection between Good Time Management and Thriving Relationships
Let's put it all into context:
You have a very important client appointment at three in the afternoon. However, you just got a call from the spouse, reminding you that your son's basketball semi-finals are starting around the same time. What do you do? How good are you at resolving scheduling conflicts?
This will largely depend on your 'time management history' with both parties. For now, let's imagine that you decide to approach the client first to resolve this conflict. But – if this is the second or third time you're having to reschedule an appointment in the same week, then your credibility is probably quite low.
We have online courses with full 12-months' access.
RRP from $109 – limited time offer just $12
The moment you bring up the idea of rescheduling the appointment, chances are that your client will respond with inflexibility, perhaps accompanied by a little irritability as well (and quite rightly so).
Let's think about this for a moment: to you, it is a peculiar situation which certainly deserves careful consideration – however, to your client, it's something along the lines of 'same ol' story, different day'. And no matter how the situation is resolved, you're bound to lose ground with the client.
Now, let's turn the tables: if you have been consistently reliable, upfront and available as far as client appointments go, then your client will actively acknowledge that you have his/her interest at heart – he/she may be more than willing to reschedule the appointment, even offering to come up with an alternate time that works for you. Added bonus: you'll be spending zero time in future, trying to make up for lost ground.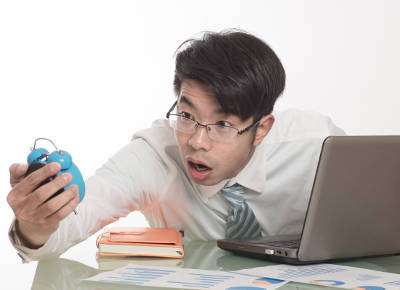 Likewise, if your game-attendance track record has generally been poor, full of broken promises and no-shows, you can forget about getting any slack from your son, even if you try your best to honestly explain the situation.
However, if he knows for sure that you are his number one fan, always following up with "How was the game, son, did you get em'?" or "Hope the coach didn't give you a tough time like before", even when you can't attend – then he knows that you care about what's going on in his life. And, you'll likely be met with "It's cool dad, I understand how these client appointments are".
Added bonus #2: you won't be spending any time or energy trying to mend ties with your son, dealing with all the expected behavioral fallout young ones exhibit when they're upset as a result of not getting attention from their parent.
Take a Step in the Right Direction Today
Lucky for you,
good time management
is not just a crucial life skill but a choice that you can make today. It can be said that the most obvious time saver is, in fact, the benefit of the doubt we gain when our words, commitments and actions are always kind, congruent and honest.
For one, it helps us avoid all those time-consuming, mentally and emotionally draining arguments and plethora of misunderstandings, when
time is managed poorly
.
For another, the ones we interact with on a daily basis, particularly those close to us, will be more understanding and accommodating.
Benefits of Effective Time Management
·         Managing your time efficiently means your reducing stress levels. Fewer stiff deadlines, fewer surprises, and significantly fewer stress-inducing situations where you're scurrying around trying to find a last-minute solution.
·         By being organized and time-savvy, you are always aware of what you need to do which will keep you productive not just at work but also in your personal relationships.
·         Since we can't create more time out of thin air, we can certainly play our part to make better use of it. Even simple initiatives like changing your wakeup/sleeping hours can have a positive effect on relationships.
·         You'll always be known as the 'reliable, go-to guy' because, guess what? You like to get stuff done on time. This will help not only family relationships, but your friends and colleagues will appreciate this too.
·         Managing time effectively means you're spending it where it matters the most – e.g. the people that matter the most to you.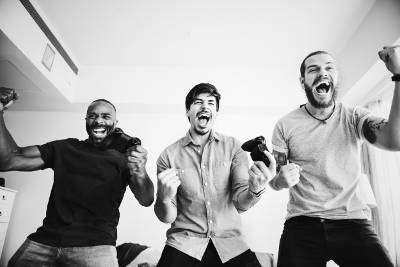 ·         A common misconception often talked about is that time management requires extra energy and time. On the contrary, good time management makes things a lot easier and essentially, you're spending less time to get more done.
·         When you always have a plan and know what you must do (ahead of time), you end up wasting zero time in idle activities – rather than wondering what you should do next, you can stay a step ahead of your daily priorities – a key factor that determines relationship success.
Good time management all comes down to knowing where to spend your time and how to spend it – it's also about obligations, priorities and smart and savvy scheduling.
When you manage your time this way, you are essentially benefiting all areas of your life, particularly relationships.
We have online courses with full 12-months' access.
RRP from $109 – limited time offer just $12