Why Do We Need to Prepare for a Presentation?

A post from our Presentation Skills blog
Written by Ashley Andrews
Presentations are a great way to convey information to multiple people simultaneously.
You can use presentation slides to add context, provide pictures and graphs, or simply summarise the content of your speech. A well-organized and designed presentation can help keep your audience focused on you, so you can convey your message clearly.
If you want to give a good presentation, you need to plan it well and practice as much as you can.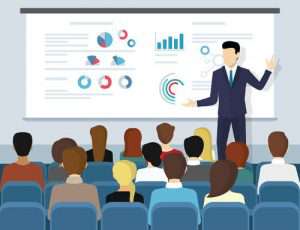 Preparation is just as important as the presentation itself. If you're not adequately prepared, it will be choppy and disorganized, and that will diminish its impact on your audience. In this article, we discuss why you need to be well-prepared for a presentation.
Why should you prepare?
1. To identify your audience
You need to tailor your presentation according to your audience if you want to keep their attention on you.
If you don't look into your audience and do some research on their general behaviour and preference, you won't create a presentation that appeals to them, or provides them with the information they need.
Without this essential step to prepare for the presentation, you'll have a room full of bored and uninterested audience and your presentation won't be successful.
2. To remember all the content
Most presenters have a written speech on hand and they can consult it from time to time in order to ensure they're not making mistakes.
This written document is just for consultation, because you need to speak with your audience instead of reading to them.
You need to make eye-contact, gesture, and focus on the audience instead of focusing on a piece of paper.
That requires practice and preparation because you need to memorise the speech as much as you can. Practice will ensure you remember almost all of the content and only need to consult the speech document once or twice.
3. To be confident in your delivery
Your presentation delivery will be smooth and consistent if you're confident in your delivery.
No matter how skilled you are and how much presentation experience you have, you won't be confident in your delivery if you haven't practiced.
You need to master every new presentation before you get in front of audience to deliver it confidently. Regular rehearsals will ensure you know your content well, and that will ensure your delivery is confident and smooth.
4. To avoid mistakes
Mistakes can happen to even the most experienced speakers. You might falter, forget your lines, use the wrong word, etc.
One of the best ways to minimise these mistakes is to practice and prepare well before you're due to present the information in front of an audience.
Good preparation will help you become familiar with the rhythm and flow of the speech. You'll also know where you're more likely to stumble and falter, so you can prepare for it. As mentioned in the previous point, preparation will also give you confidence, which will help you avoid mistakes made due to nervousness.
5. To be sure your content is interesting
The content might sound unique and interesting to you, but it might sound poor and disjointed to others.
Experienced presenters will bounce ideas off their friends or colleagues in order to ensure the content is interesting and easy to understand.
This is a vital aspect of presentation preparation because you can verify you have interesting and informative content from someone else's perspective as well.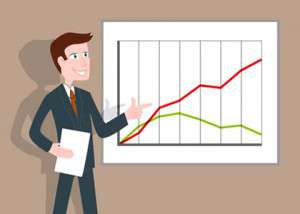 6. To be sure you stick to the point
It's easy to become distracted and too verbose when you're giving a presentation.
You want to explain your point as clearly as you can and make sure that your audience understand what you're trying to say.
While you might've started out with good intentions, this desire to explain everything in detail can compromise the quality of your speech. Most presenters will shave off content and make sure their presentation is as concise and straightforward as it can be during the preparation process.
If you don't prepare and alter your content before you present it, you'll risk alienating your audience and boring them.
7. To avoid stiffness in speech
If your speech or presentation sounds stiff and formal, it won't engage your audience and your presentation won't be successful.
You need to make sure your content has flow and is dynamic enough to keep your audiences interested.
You will notice if your speech sounds stiff and formal during the preparation period. Written language doesn't always translate well into spoken language, because spoken English is almost always more casual and forgiving.
When you read the content repeatedly, and practice with someone, you'll alter the content to flow better, and that will help you avoid stiffness and formality in your speech.
What happens if you don't prepare?
Preparation can take a little time and effort, but it's essential for the success of your presentation.
If you don't prepare, you might face a number of problems during the preparation, and some of them are listed below:
•    You'll be more likely to make mistakes because you'll lack the confidence to deliver the presentation smoothly.
•    Your audiences will be bored and distracted because your content is too verbose and detailed.
•    Your audience won't become interested in the presentation because it's not tailored to their liking.
•    You'll experience more anxiety and nervousness during the presentation, and that will be apparent in your body language.
•    You won't be familiar with the venue and will feel more uncomfortable during your presentation.
•    The lack of preparation will compromise the quality of your presentation and that will have an impact on your reputation and career.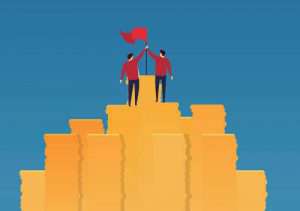 As you can see, presentation preparation is essential if you want to succeed and retain your audience's attention.
The more you prepare and practice, the better your presentation will be. It's a good idea to start planning and designing the presentation several days in advance as that will give you enough room to do a good job.
In addition, you may want to
learn
professional ways of preparing, and then develop a routine for yourself, so that each presentation you have to deliver proves easier to prepare for, and you gain more confidence over time.