The History of Communication

A post from our Communication blog
Written by Ashley Andrews
Human beings have a very long history of communication - in fact, we started communicating even before we developed spoken or written language.
Think of the cave dweller that communicated almost extensively through the use of body language, and noises and grunts that pre-dated the development of any spoken language. It is easy to imagine them driving off threats with sounds and intimidating gestures.
Most experts agree that our first attempts at written or illustrated communication were cave paintings, with the oldest known one being about 40,800 years old. In fact, this is even probably that cave paintings pre-dated the spoken word.
Needless to say, communication has been a crucial part of our lives ever since and most of our advancements are connected to it.
However, there are some significant milestones that humans crossed before reaching our current state of sophistication with the use of technology.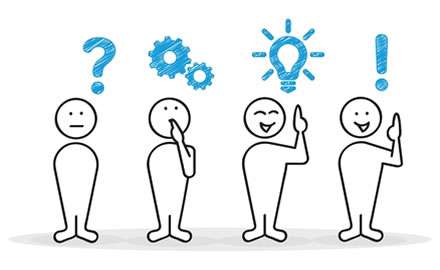 Spoken and Written Word
Cave paintings might have been our first attempt but they have been succeeded by first the spoken, and then the written word. With the emergence of spoken language, people were able to talk to each other, exchange ideas, collaborate, and come up with solutions to different problems. Essentially, they started to work more effectively as a team.
This kick-started innovation and progress as humans started communicating and collaborating more easily. Of course, the beginning of written language took things a giant step ahead. Now, humans were able to record their thoughts and store their knowledge for future generations to benefit from. Without these two steps, we wouldn't have progressed as far as we have.
We have online courses with full 12-months' access.
RRP from $109 – limited time offer just $12
Letters
Letters have been a mode of long distance communication for thousands of years. In fact, even in these times of instant communication, people love sending hand-written letters to their loved ones. Ancient civilisations in Egypt, Sumer, Greece, India and China, for example, used this mode of communication on a regular basis. In fact, in 900 BCE, a government in China introduced the first official postal system.
Communication through letters improved with time. People moved on from papyrus scrolls to paper, and the postage system moved from the recipient paying for the post to letters with pre-paid postage stamps. For several hundred years, this mode of communication was just enough. But eventually, that has changed.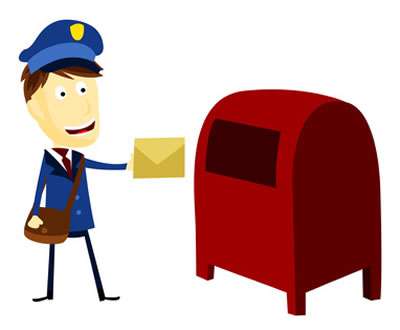 Telegraph
In 1794, an inventor named Claude Chappe created the first, non-electric telegraph. This telegraph was used as visual mode of communication with the help of semaphore, which is a flag-based alphabet. This system was heavily dependent on line of sight, but it was the start of a revolution. Soon after that, Samuel Soemmering created the first crude electrical telegraph, followed by Harrison Dyar, who created a functional telegraph in 1828.
It was around this time, in 1825, that William Sturgeon invented the electromagnet. It was this invention that catapulted communication technology to the next level. Electromagnets led to a surge in quick, long-distance communication. Thanks to this invention, the telegraph evolved, Morse code was developed, and multiplex telegraphs and teleprinters were introduced.
Telephone
Alexander Graham Bell started a new chapter in communication with the invention of the telephone, which changed the world. Not only did it revolutionise communication, but it also led to numerous other inventions. Today, people in the first world hardly ever step out of their homes without a mobile phone. It's hard to imagine that our sophisticated smart phones had their origin in a technology that was patented in 1876.
Before the invention of the telephone, people could only communicate over long distances with Morse code sent through the telegraph. In the last 200 years, we've evolved from communicating through telegraph to Skyping over the Internet. This is a massive change in a relatively short period of time and the idea behind the telephone sparked this change.
The Internet
Today, the Internet has made almost all other forms of communication technology obsolete. After all, who needs a telegraph when you have email?
The internet allows access to the World Wide Web (WWW), invented by Time Berners-Lee in 1989. Through this, the rate at which communication skyrocketed, as people all around the world were able to access information placed there by people on the far side of the world compared to them.
Initially though, access to the internet was largely linked to stationary devices.
The Mobile Phone
The mobile phone has sped up communication yet again. Initially, it simply made people more accessible more of the time. Then, with text messages, it mean that you could be contactable via written message more often too.
Once smart phones were introduced, with users having access to the internet wherever they were (as long as they had some means of connection), it brought together the benefits gained from both the telephone and the internet. You had the ability to communicate through any number of channels, wherever you were.
The mobile phone has also seen a significant increase in the functionality of it's built in camera. They say that a picture paints a thousand words, and with camera features now being part of the mobile phone (including video components), it means that not only can you converse on the device, you can send pictures and videos to the recipient too, so that they can have a better idea of what you are referring to.
The problem today
However, email, instant messaging and other mediums like free apps have only made it more difficult to control your communication. Modern problems include controlling your inbox, rather than the other way round. So yes, there are more mediums to choose from, and messaging is quicker, but it's not trouble free.
We have online courses with full 12-months' access.
RRP from $109 – limited time offer just $12