10 Ways to Motivate A Flagging Sales Team

A post from our Sales blog
Written by Ashley Andrews
Sales are the lifeblood of every business. Without a healthy pipeline of sales, it can soon become difficult to pay your staff and suppliers.
This fact is often forgotten, however... especially if your business has grown accustomed to success, with a healthy flow of sales and revenue. Then, it's easy to become complacent and expect the good times to continue forever. Your sales team loses motivation, because there is little incentive to work hard to win more sales. And when sales suddenly slow down, you quickly find yourself in trouble.
A bad run of failure can be equally dangerous to a sales team's motivation. If salespeople can't make a sale despite trying their hardest, they'll soon start to doubt their own abilities. And motivation plummets.
Whichever of these situations is affecting your business at the moment, don't worry. Help is at hand.
I'm going to give you tried and tested methods for motivating your team, but before I do that, let me make one comment. Maybe you're running a sales team because you're the owner of the company, or some other situation. You've never really planned to be in a role of sales management, but hey, you're in one. Besides the help below, it may be an idea to get some basic
training
on sales management. It will help you and the organization!
Here are 10 proven methods for motivating your lacklustre sales team, that is not generating the kind of revenue and profit that you know they are capable of.
1. Reward more-achievable goals
If your salespeople aren't selling, and it's getting them down, try widening the goalposts a little.
Try encouraging and rewarding other sales achievements, such as:
Sending out sales emails
Generating new leads
Progressing a lead one step along the sales pipeline
Each of these successes moves the salesperson closer to what you really want them to achieve: a sale.
2. Get salespeople to track their wins
Bring the positivity back to your sales team. Do this by giving them a pen and paper and ask them to note down everything positive that happens in one workday, no matter how small.
For example, they might note down:
A new sales tip they read about
A positive customer conversation
A new marketing material they received
A success their teammate achieved
Get them to then share this with one another, perhaps in a session specifically designed for this. Maybe just as people get back from lunch and need to be stimulated again for the afternoon shoft. This exercise can help banish negativity and raise morale.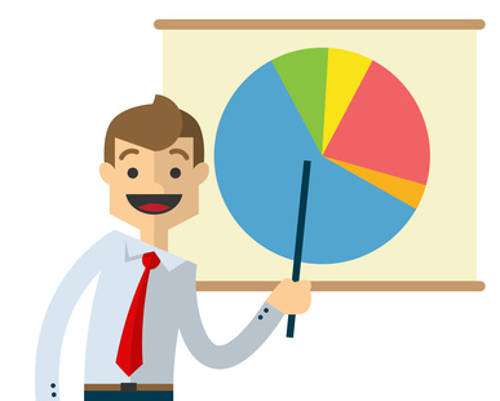 3. Share positive sales data
As a sales team manager, you can control how sales data is presented at your team meetings.
If you track sales data or KPIs, look for positive weekly or monthly trends – such as an increase in sales enquiries – and use them to encourage your staff.
4. Publicly reward high-performing salespeople
Commission is a good motivator, but so are pride and the admiration of your peers and superiors. A great way to inspire your salespeople is to publicly recognise the best performers.
Consider:
Setting up a daily, weekly or monthly "Top seller" award within your team
Thanking the top sellers at the start or end of team meetings
Encourage the team to applaud top sellers when you announce them
Top sellers will feel encouraged and rewarded, while others will be motivated to improve.
5. Run a sales contest
Sales contests are a fun and proven motivating tool for your team, which are used by major companies around the world. They can also deliver a great return on investment.
It's not just about rewarding one member of the team. The motivation and competitive atmosphere you create can lift the whole team, creating much greater value than the cost of the prize. Your team will enjoy themselves too, which is great for morale!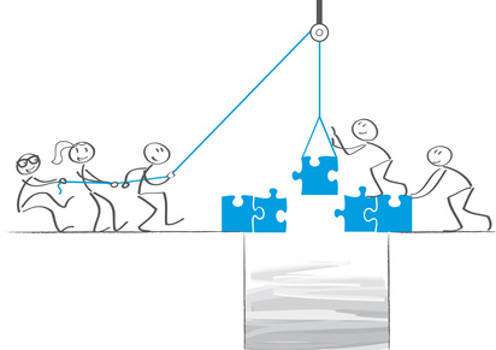 6. Build skills and togetherness with an event
It's true that team-building events are the butt of many jokes, and some see them as a costly and unproductive way to spend working time. But that is a short-sighted view: many studies have shown that staff events have measurable benefits on performance.
You could:
Hold a group sales training event to boost your team's skills
Run a social event, such as a night out or a quiz, to build team bonds
Plan a fun and memorable team building event, such as a hike for charity
None of these needs to cost much, but they can all get your team to relax and work better together.
7. Learn more about your salespeople's skills
If your sales team is underperforming, it might not just be down to bad luck or low motivation. It could be that they're lacking some important skills.
Make sure you discover such problems and work to correct them fast. Get on the sales floor with your team, do some selling alongside them, and observe how they work. You will soon observe issues with skills gaps, attitudes, or sales techniques.
Once you've identified skills gaps or other issues, help them to become better salespeople through
training
or coaching. They will get a big motivational boost from the new skills they learn.
8. Make a clear link between sales performance and career progress
If you're company is ticking along just fine, and your salespeople don't feel much impetus to improve their figures, performance is bound to suffer.
A great way to motivate sellers in such cases is by linking their performance to their career progress.
Make it clear that the best sellers will have the biggest opportunities for promotion. And use sales performance as a selection criterion when recruiting internally.
9. Reduce the admin burden
Study after study shows too much paperwork gets salespeople down – because they feel they cannot focus enough on selling.
For salespeople, admin and paperwork usually involves sales reports and updating your CRM system. Find a way to lighten their load. Sellers will not only be more motivated – they will have more time to sell too, potentially bringing better results.
10. Improve your marketing content and collateral
Sales and marketing are different. Both exist to bring in more sales. But while salespeople actively sell to customers, marketers define the core messages and branding sellers use in their pitches. Strong marketing materials help sellers sell more.
So, take stock of your marketing materials. Make sure sellers have everything they need, from cheat sheets to brochures. Sellers will get a morale boost and will also sell more effectively.
More sales are waiting!
There you have it – 10 techniques that have worked wonders for countless sales teams before, and are ready to turn your sellers' fortunes around too. Start using them today.