How Innovative Are You As A Sales Person?

A post from our Sales blog
Written by Philip Andrews
Do You Have A System?
Have you ever sat at your desk and wondered why the person next you seems to be getting better results? This, despite the fact they spend comparatively less time on the phone than you do (which makes no sense – because, surely, sales is a numbers game. The more calls you make the greater the chance of success).
That's not to say you're doing badly. You're generating leads, but your figures are average, and you're not content with this. As a highly competitive individual you want to better – or at the very least equal – your nearest rival's figures.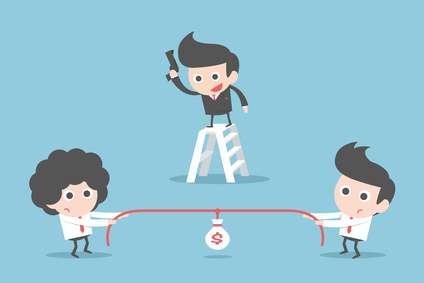 You've tried to figure out what they're doing differently. Is their pitch better? Are they targeting better territories? Are they using historical connections as leverage?
There's another possibility of course. Perhaps they have a system – and that's why their sales lead generation is yielding superior results compared to the rest of the team.
Different Approaches Yield Different Results
To demonstrate why one
sales person might fail
while another succeeds, we thought we'd outline a couple of typical scenarios. Try and figure out which of these best describes you.
Scenario One
We'd like you to meet 'Mark.' Mark works for Exciting Products Incorporated and likes to get to work a full hour before his shift begins. With religious avidity he browses the Internet, picking out potential new clients based on the unique system he's invented. This month he's targeting businesses with a turnover of more than £1m in the Hampshire area – but in the past he's filtered his list according to industry type and the employee numbers. He is not a risk taker and favours this methodical approach because it means he's less likely to miss out on a viable opportunity.
At exactly 9am he picks up the phone and starts cold calling. For every 100 calls he makes he gets through to ten decision makers. On average he converts 10% of these pitches in to leads. Try as he might, he can't increase this ratio, even though he makes more calls than anyone else in his office and gets in early. His manager is pleased with his regular output – but Mark feels he's stagnating and failing to realise his potential.
Scenario 2
Sitting next to Mark is Felicity. She gets in just ten minutes before her shift, pausing only to make a quick cup of coffee before starting her daily calling campaign.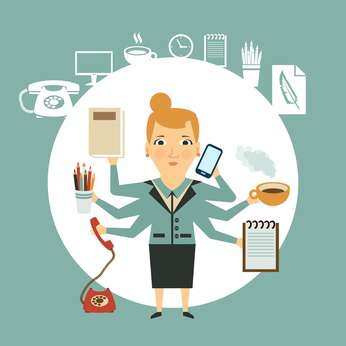 Felicity is friends with the Marketing Manager, who she got chatting to at a company barbeque a few weeks before. During this conversation she found out that Marketing had access to a computer program that not only recorded the number of hits received by a web page – but could also identify which companies had clicked on it.
Following a chat with the Telesales Manager, Felicity agreed to trial a new approach. Each week Marketing would feed her a list of the visitors that had been looking at the Exciting Products' website. She would then cold call the marketing departments of these businesses using a bespoke pitch she'd developed. This highly innovative approach had enabled Felicity to increase her lead generation by more than 90%.
Creativity Alone Is Not Enough
Creative thinking won't win you new business unless it's properly implemented. Felicity succeeded because she had a good idea and the sales skills to make it work. She knew how to get past the Gatekeeper, outline the benefits of what she was selling, and when to close the pitch. Why not browse some of our courses to see how we can help you learn the
essential selling skills
you need to be successful!?
Are you a high achiever?
If so, what tips would you give to anyone struggling to increase their lead generation levels?
On the other hand, maybe you're working in telesales and have had trouble finding clients. If so, what sort of obstacles are you facing and how have you tried to overcome them?