Why You Need to Adapt How You Communicate for Each Situation

A post from our Communication blog
Written by Ashley Andrews
Communication is at the core of everything that we do. When it comes to your working life, your communication style is incredibly important to your success as a member of a team, or a team leader.
But if you find yourself using the same style of communication in every situation, you are quickly going to run into problems. Imagine trying to tell your spouse to do something in the same manner that you would an underling at work when you're pressed for time. It's not going to get the same response, is it?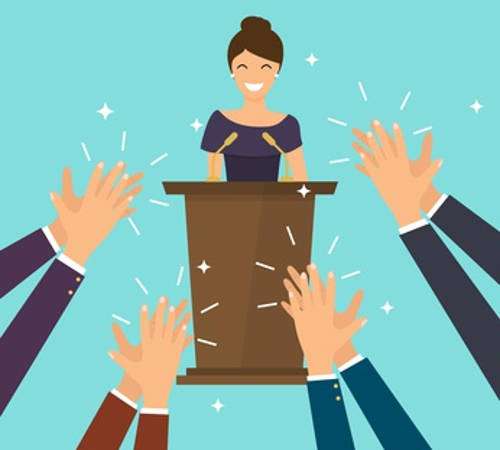 Adaptation is a natural instinct
So let's assume that you have an understanding of the basics of
how to communicate
(if not, why not look to improve that first?), does that guarantee that you'll get the best possible response from others?
No!
Well why not?
We all have different sides to our personality, and we make split second decisions to decide which one to showcase at any given time. As a result, the way we communicate  (or read HOW you communicate) depends on the type of behaviour we have assessed as being the correct way to behave in the situation.
Think of it this way – do you behave the same at the pub after work as you do when you are in a business meeting? Do you have the same set of behaviours, body language, tone of voice and word choice when you attend a funeral versus when you attend a stag do? Almost certainly not! (And if you do, maybe that's the cause of any problems that may have led you to read this.) You may use exactly the same words, but tone etc can change how it's interpreted.
In order to determine the best way to communicate in any given situation, you need to consider the following factors. By quickly asking yourself the following questions, you can learn to tailor your communication style to your audience, and achieve better results in every situation.
We have online courses with full 12-months' access.
RRP from $109 – limited time offer just $12
Who is your audience?
Knowing your audience is the most important part of this entire equation. Comedians, public speakers and salespeople all know this, and they tightly tailor their behaviour and communication to whomever they are speaking to in order to achieve their desired outcome.
In an office context, it is important to avoid certain topics and issues that are not appropriate to speak about at work. These include religion, politics, an individual's weight or appearance, sexual matters and anything else that might be a hot button topic in your organization. Tact is always the best course of action.
However, you don't only want to view this as a list of 'don'ts' – it is also very much about 'dos.'  Pay keen attention to the interests, likes and hobbies of your employees, and make an effort to bring these up naturally in conversation.
You also want to assess whether particular individuals seem to respond better to authoritarian management, a friendlier tone, or a mentorship relationship? By knowing what they prefer, you can communicate more effectively and manage them with aplomb.
Similarly, getting to know your colleagues or team will allow you to determine whether or not physical contact is acceptable or not. Some colleagues may like a fist pump for encouragement, or a pat on the back and other light contact that is acceptable. Other people may not like to be touched at all, regardless of the context or how appropriate it may be. What works for one, may not work for the other.
On the other hand, physical contact with your child may well be expected, or probably desired. When they've been bullied at school and you're commiserating with them and giving advice, a protective arm around the shoulders may be exactly what is required!
Finally, you also want to choose the right channel through which to communicate your message. Some offices are all about email, Slack or other messaging platforms, while others prefer face-to-face communication during meetings and social gatherings. You might even be in an organization that plasters every free surface with colour-coded posters and bulletins. No matter what your team prefers, it's best to adapt to the corporate culture, or family environment, and modify your communication style accordingly.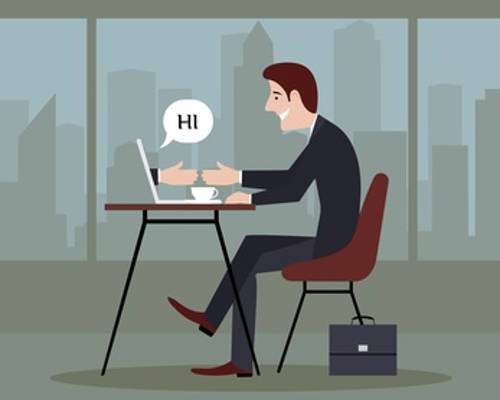 What do you hope to achieve?
Now that you have identified your target audience and you have a firmer grasp on which communication style to which they best respond, it is time to think carefully about what you hope to achieve. What is your preferred outcome?
If you go into the situation firm in your desired goal, you can more easily adapt your communication style. For instance, if you are trying to discover why an employee's productivity is lagging and their mood has been low, you likely want to take a gentle and sensitive approach in order to encourage them to share their issues. Perhaps they are struggling with a health problem, or they are dealing with a family crisis – if this is the case and you go into the situation with a stern and authoritarian approach, they are likely to clam up even more.
However, if they are underperforming and you believe that they are simply slacking off, this gentle approach might further solidify their belief that they can walk all over you and the company. In this case, you need to identify your motivation in order to correct the offending behaviour. Your communication style needs to be firm and authoritarian in order to express that their behaviour is not acceptable, and that it needs to change.
This can be exactly the same when dealing with children at home. Knowing that you intend to discipline your child for wilfully breaking whatever boundaries have been set would be a different goal to understanding why they suddenly had a fight with a classmate. Your approach would be different for each.
The "Feel, Felt, Found" method can help you communicate effectively
When you think about a global leader in customer service (which is all about listening and communication), you probably think about Apple. Apple does an amazing job of assessing the two questions above, communicating effectively, and resolving conflicts. One of their most time tested methods to do this is by using the "Feel, Felt, Found" method.
How does it work? Well, let's say that you are implementing a new intranet system in your company, and your employees are expressing frustration about the change. They're irritated, and it is negatively affecting overall productivity – you have to get a handle on this. How can you deal with their complaints while getting things back into shape?
The "Feel, Felt, Found" method goes something like this: "Guys, I know that a lot of you are expressing frustration about the new intranet system, and I wanted to let you know that I share your feelings. I am also in the weeds with these changes. That said, I have been through quite a few situations like this in the past, and I know that after the initial growing pains, new tech always ends up making our lives easier. I want you to know that I hear you and your concerns are important to me, and I am so thankful for your patience, positivity and perseverance while we get everything sorted."
While this seems like a simple statement, it actually contains all of the elements of the "Feel, Felt, Found" method. You start by acknowledging their concerns, and you empathise. Then you let them know you have been through this before, and it had a good outcome. Finally, you close the talk by telling them how their lives will be better off in the future for it. It's simple – and that is why it works.
And it's just as useful when dealing with family at home. For example, when trying to help your child who is feeling lonely at school, you could say, "I know it hurts right now. When I was your age, we moved cities and I started at a new school, with absolutely no friends. What I found worked was…"
Of course, there are myriad communication methods out there, and this is only one of many. By keeping the above points in mind, you will find your own method and your own groove, for each situation – and achieve your desired outcomes far more easily in the future.
P.S. In case you're unsure about your own communication skills, we have a free personalised test that you can take, and it can be found
here
.
We have online courses with full 12-months' access.
RRP from $109 – limited time offer just $12