The Top 10 Customer Service Skills That Every Employee Needs

A post from our Customer Service blog
In today's business world, customers – and customer feedback – are crucial for a company's success, so it's vital that you bring the best customer service to the table. Great customer service is responsive, quick, knowledgeable, and intuitive. You need to be aware of customer trends and habits, know the most common causes for complaints and, more importantly, you need to react professionally to every situation.
If you want to stand out from your competition and provide an
excellent customer service
, however, there are certain skills you will need to possess. But what exactly are they and how can they help you improve your interaction with your customers?
To help you get the most out of your customer service team and make sure they're always prepared to face clients, here are the top 10 customer service skills that every employee needs.
1) Patience
Patience is possibly the most vital tool in an employee's life. As a customer service representative, dealing with difficult customers is part of your job. Sometimes people will make unreasonable demands, fail to understand your point, or simply be frustrated. It doesn't matter how impatient or tiresome they are, you need to be able to remain calm and patient, and not allow them to rattle you.
2) Being able to focus
One of the most important skills that someone in a customer service job should have is the ability to focus. You need to pay close attention to what your customer is saying – which is not always as easy as it sounds, especially if you're constantly attending to calls. You might drift off and forget to really listen, which can be a bad habit. Instead, try to focus on the key points of your conversation and note down all the details you might need.
3) Excellent product knowledge
Whether you work in sales or customer service, you need to have thorough knowledge of your company's product or service. Without this, you won't be able to help your customers well. Not to mention that you don't want to keep the person on the line waiting while you're hunting for the necessary information.
You can read more about the importance of product knowledge and how exactly it will help you and your team on the
Yonyx
blog.
4) Good communication skills
It may sound obvious, but
good communication skills
are essential in a customer service role. You should be able to communicate clearly, explain the necessary information to your customer, and more importantly, leave no room for misinterpretation or misunderstandings. This is an essential skill that will reduce the time and energy spent with talking to customers.
5) Positive attitude
Having a positive attitude is one of the most underestimated skills in the world of customer service. For example, instead of saying that you won't be able to release a product to the customer by Monday, simply tell them that will get it by Wednesday. Some customer service representatives are naturally able to avoid negative words like
can't
,
won't
, or
unable to
– and you should try to avoid them as much as possible, too.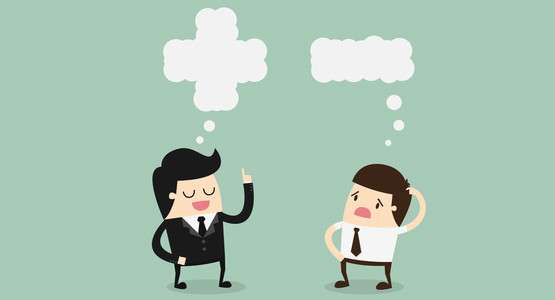 6) Empathy
Just like being patient, empathy is crucial if you want to succeed in this role, not to mention that you'll be able to serve your customers better if you understand where they are coming from.
For example, if a customer calls you about a product malfunction and how it delayed his work, instead of offering empty platitudes, try to empathise and keep your tone sympathetic. This will help you connect with your customer on a more personal level and allow you to help him better. The ability to read the customer plays a vital part here as well.
If you're wondering how you can teach empathy to your customer service team,
Unitiv
has some brilliant ideas on their blog.
7) Time management
While it's a good idea to focus on your customers and spend time with them, you need to keep an eye on the bottom line. If they are taking too much time and just can't get to the point, you need to try and (gently) bring the conversation to a close. Similarly, if you know you won't be able to help the customer or the problem can't be dealt with immediately, there's no point in lingering over it.
Can you think of any other customer service skills that every employee needs? Let us know in the comment section below!