What Is Microsoft Visio Used For? A post from our Microsoft Software blog
The Absolute Basics If you own a copy of MS office, then there's a chance you already have this software program installed on your computer. That said, the name's probably not familiar to you – which is why you've not yet felt the inclination to open Visio and explore its benefits in more detail.

What might surprise you is that Visio has been around for some time, with its latest version having been created in 2016. Primarily it's used to produce diagrams or images, which means that its application can be used to support a wide spectrum of different needs.

What's It Used For? It would be difficult to impose a limit on the capabilities of Visio.

The common misperception is that it's used to create basic organization and flow charts – but, in fact, it's a lot more flexible than that and can be used by a wide variety of different people within your business or organization.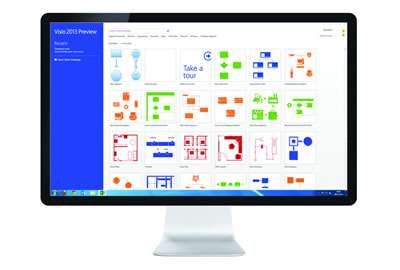 Here are just some of the ways you can start putting Visio to use:
Floor Plans
In modern times, health and safety is a massive issue. OK, not all countries seem as obsessed with it as it is in the UK, but still, there are many laws about health and safety.
And one key one is that office buildings are usually required by law to have illustrations with fire escape routes pictured on the wall. The're made up of simple floor plan diagrams, and show you the route to follow.
For anybody having to make these kinds of
floor plan diagrams
, Microsoft Visio is probably the best and easiest tool to use.
Organization Charts
Quite possible the single biggest use of Visio, and it's easy to understand why. Visio makes creating organization charts easy, and because it's part of the MS Office suite, and designed to be compatible with the other applications, it's easy to draw information into Visio from packages like Excel.
So, imagine that you have all the names and titles etc that need to go into the organization chart in Excel. Great, you then can pull them into Visio and place them appropriately.
Bingo! That's gold!
Then, you may want to place your newly created organization chart into a Word document or PowerPoint presentation. Fantastic, it's easy to export information into those
MS Office applications
too!
Creating A Process Diagram
Does your business have a customer service team? If so, then you're likely to have certain process models that you need to follow. At the moment these are probably recorded using a non-specialist program like Word or Excel, which makes the data hard to interpret. Visio will help you to lay these procedures out clearly – making it easier for your team to follow defined procedures.
Other Benefits: This feature is applicable to any other departments in your organization – (for example: Programming or Finance) – that might benefit from some form of visual planning aid to define key processes.
Defining A Timeline
Not everyone understands Project Management. Trying to explain the complexities of this specialist area can prove difficult without the right type of visual prop – which, fortunately, Visio can provide in the form of a clearly defined timeline. At a single glance, non-experts will be able to review key events and dates spread across a single bar.
Other benefits: An added benefit of the Timeline feature is that it's ready to use – regardless of your level of experience with the program. When logging on to Visio you'll be presented with a 'Getting Started' option, which will present you with pre-loaded templates that can be used right away.
Technical/Specialist Application
Although Visio can be used generically to support different departments, its applications are also suitable for specialist teams. Engineers needing to design a mechanical part will find their needs comfortably supported by Visio – as will architects who need to draw up highly detailed plans.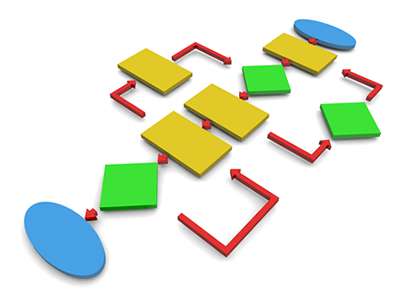 Other benefits: As mentioned, Visio is easy to use, regardless of your level of experience. This means a novice could use these features to create a floor plan or fire escape route.
Complete Flexibility
As you'll have noticed, Visio is a highly adaptable program that can be used by almost everyone in your business or organization. Its advanced features can also be accessed to benefit those with more specialist requirements. At the moment you've not tapped in to its potential – but this is because of your unfamiliarity with Visio and its associated benefits.
By training your staff on how to use this program you'll be able to streamline your processes cross-laterally and see some immediate benefits – in terms of productivity, effectiveness and even inter-departmental communication.
Do You Use Visio?
If so, then what do you use it for? Perhaps the Visio program icon has been sitting on your desktop – and to date remains unused. If there any particular reason you've not explored its features?
For more information about Microsoft Visio training courses,
click here
.