How to Be Assertive at a New Job

A post from our Assertiveness blog
Written by Ashley Andrews
You've now been in the job for a little while, and you're starting to find ways in which you feel that the role could be streamlined, or you've found a way in which things should be altered to make the business more efficient.
The best thing about a business' process is that it is always liable to change, and with developments on the horizon in both technology and what customers are after, there's plenty of scope for an organization to turn to its trend-setters to suggest changes. But you're still fairly new to the job. You don't want to be upsetting the apple cart just yet, do you?
Yes, you do. There's nothing wrong with stating your views as, often, it will earn that little bit of extra respect and show those around you that you're there to help. At the end of the day, if you make things more simple, you may be reducing your colleagues' workload.
Your assertiveness is your biggest asset
There's a number of things that can help to make you who you are, whether it be your ambition, drive or knowledge – but the way you assert those things is your biggest credit.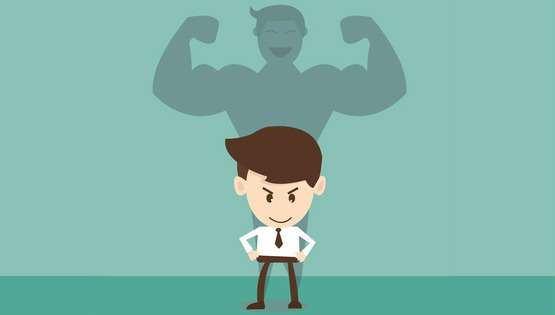 Selling yourself in your job interview would have proved that you can assert yourself, and showed that you have enough belief to back your own skills, so translating them into the office is the next progression to establish your way into the company's hierarchy.
Nobody likes a know-it-all
If you go into any office, with just a few months of experience and speak to those around you
as if you've got expertise
in the field, all you will do is isolate those around you from your own ways of thinking.
It's key to exert yourself in the right way and assess each situation on whether you're best off bringing your opinion to the table, or reserving it until the time is right. However, getting those around you onside is a key skill that could help to build relationships with those around you, and build your own standing within your employment.
Use your discretion
As you go along in your role, you'll soon find that your opinion will carry more weight with the more experience that you gain – I've certainly found that, from going as a regular working to part of a testing team for a new system project.
Like anything in business, you want things to run smoothly and efficiently and, perhaps most importantly, as easily as possible. Having things run to this fashion can mean that your workforce can focus on other things, and result in better profits or time spent more effectively across the board.
When you're airing your own views, though, it's best to keep things as simple as possible and not try to re-invent entire processes unless fundamentally important, especially if you're fairly new to the company. The last thing you want to to is have a great idea, but then talk yourself into a hole by overcomplicating your thoughts. Keep them concise and only suggest radical change if necessary and you've got every facet covered.
We have online courses with full 12-months' access.
RRP from $109 – limited time offer just $12